5 Surprising Job Search Tips
You are Now on: Home

5 Surprising Job Search Tips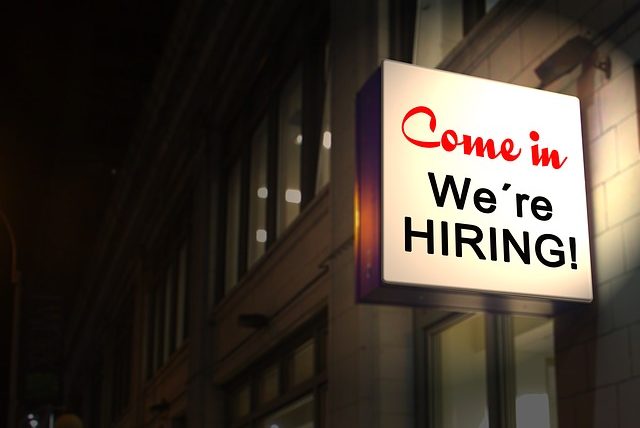 When you're in the middle of a job search, the process of finding the right job can seem ineffective and overwhelming. It doesn't matter if you need that first great job after college or if you need a job after getting laid-off unexpectedly. Here are five job search tips you might not have thought of that you can use to change the outcome of your job search.
#1: Change Your Job Search Process
For many people, finding a new job simply means that they once again have to update their resume and go through the monotonous processes of uploading to servers and sending them out. Many people have an easy time finding what jobs they want to apply for but others have a little more difficulty.
The job search process doesn't have to be the worst part of your day, simply changing the way you go about it can help. Many people only take the time to look through one job posting source, and it is usually online. Don't stop at just one, look through them all, even newspapers (if you can find one theses days). Take the time to customize your resume and cover letter to each specific job, it will show recruiters that you have extra interest in working for them! When you're unemployed job hunting is your job.
#2: Think About Where You're Fishing
The best job search advice I ever personally got came directly from my grandmother. Right after college, I kept going on sketchy interviews and wound up in a series of really bad jobs. In one job, their "office" consisted of an old house. My mostly male employers taunted me and other female assistants because they could. One even placed a dead rat caught in a trap under my desk after I showed disdain for the use of rat traps in the office.
My grandmother finally asked me to evaluate where I looked for these jobs in the first place. Although she didn't use the internet, she knew that whatever I did to find these jobs…there must be another way. She said if I looked in the gutter, all I would find is gutter jobs.
I was looking for jobs on Craigslist… Just by changing the job database I used to find jobs, I found the salaried, normal jobs I looked for.
#3: Spend More Time Searching Than Competitors Do
If you wanted to win a marathon, you'd probably train a lot. You'd learn how fast other people run and aim to be faster than that. Otherwise, you'd have no chance of winning. If you want a job, stat, you need to invest more time in the application process than other applicants.
You're not the only one on the job hunt. But not everyone is as determined as you to find a job! If you put in the extra effort of applying to more jobs than your competitors, then you are already one step ahead of the race. Make sure to apply for the small roles that might not be advertised as much as well. You won't have anyone to compete against for that position if they aren't applying to it.
#4: Follow-up and Network
Whether you land the job or not, it is always important to make and build the right connections. You can learn a lot just by simply talking to people in a shared industry. What benefits come with what jobs, what flexibility there is at this company or that company. You could even learn a great deal about your possible future employer.
Networking is your front row seat for the show that is employment. And if you know the right stage hands, you just might find yourself on stage sooner than you think. Follow-up with your old employers and co-workers, let them know where you're at in your search and one just might have a solution that will work for you!
#5: Always Be on the Job Hunt
So, you got the job. Great! But that doesn't mean you should stop looking. Job postings change daily. The job you just landed may turn out to be a terrible fit for you. Or maybe a better job comes along a week later. Don't be afraid to take a better job simply because you've just landed a new position. Your employers more than likely been in your shoes before — it's probably how they became your boss.
Always take the job that is best for you whether it is financially, physically, or mentally. Even if that means leaving a job you just took, just be careful in how you choose to leave — remember the whole networking thing? Burning bridges isn't the right way to do that.
For more job search tips check out one of our previous blogs here or if you feel like you need help from a professional don't be afraid to ask! Modern Tailored Resumes offers everything from professional resume writing services to individually crafted job search strategy to help you land the job!